safety / quality / cooperation
Offer
In our offer you can find services of specialized transport, mainly transport of pharmaceuticals, electronics, cosmetics and dangerous goods ADR.
In the transport of pharmaceuticals we use two-chamber vehicles where it is possible to maintain the multi-temperature conditions.

To ensure a high level of services provided by us, we equip our vehicles with the state-of-the-art communication and telematics devices.
Additionally, we can offer transport of measurement cargo and neutral cargo by 34-pallet plane trucks

Professional drivers, modern vehicle fleet which is adapted to transport goods in the most extreme conditions as well as experience in the industry are the factors ensuring efficient, fast and safe delivery of shipments to designated places.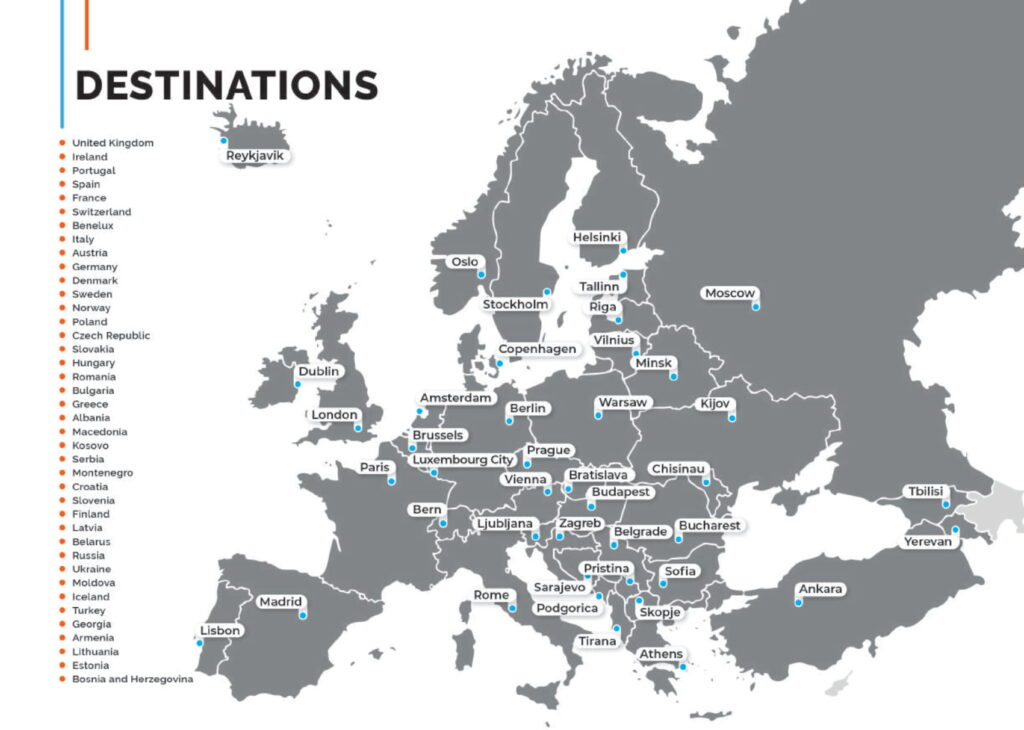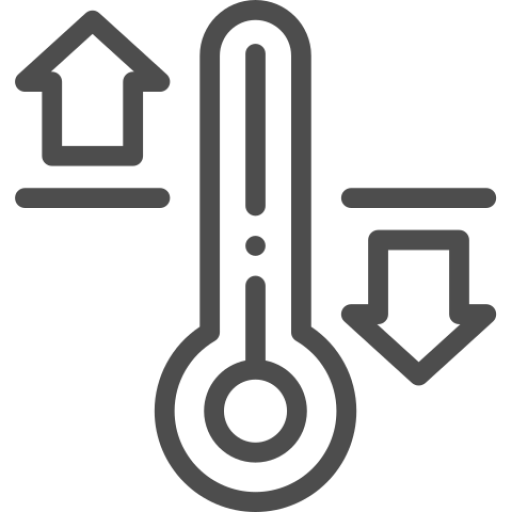 TRANSPORT OF GOODS AT TEMPERATURES RANGING FROM -25 °C TO +25 °C
We offer modern vehicle fleet which is adapted to transport goods under controlled conditions at temperatures ranging from -25°C to +25°C. Each of the vehicles is equipped with the Thermo King V 300 Max Spectrum generating unit, holds the ATP certificate and certificate of complying with Euro 6 standard for exhaust emissions. The vehicles are equipped with two temperatures zones which makes it possible to divide the cargo space into two chambers, and therefore to transport goods at two different temperatures.

GPS TRACKING SYSTEM
The GPS location enables to check where the vehicle is located at a given moment, which has positive impact on safety of drivers and cargo The telematics system allows us to monitor the temperature remotely. When the transport conditions do not conform to standards, we are able to set up warning alerts. Then the freight forwarder and the employee of Technical Department receive a notification by SMS and e-mail.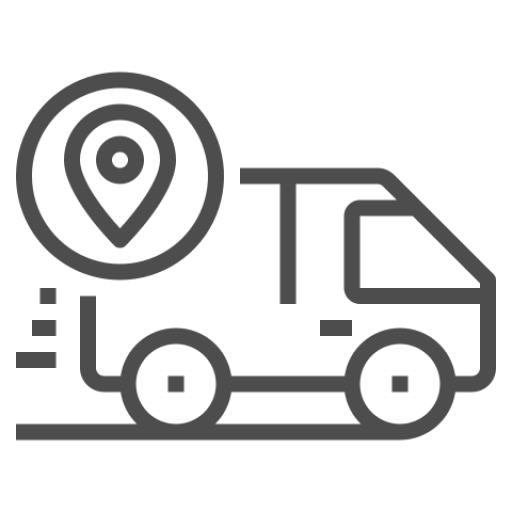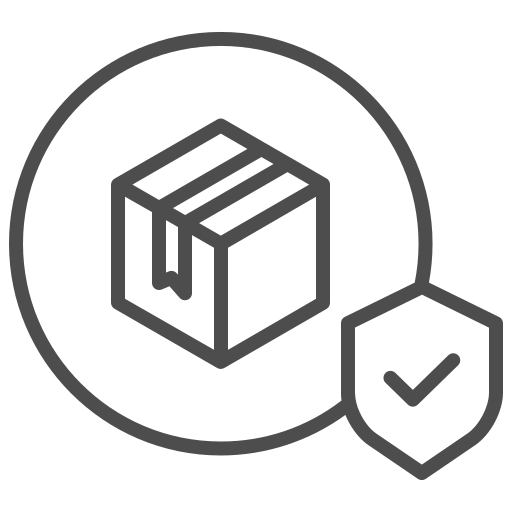 CARGO SECURITY
In the cargo space the goods are secured by a bulkhead wall and a set of shoring bars. The doors are secured with electromagnetic locks. There is a possibility to seal the vehicle. The telematics system informs us also of every time when the door is open. Our vehicles are covered by Mercedes Assistance 24h package, and the generating units are protected by Thermo King Comfort Plus**** contract.
TEMPERATURE RECORDER
Our vehicles are equipped with the temperature recorder with a printer installed in the driver's cabin. It is possible to change the frequency of temperature record in the range from 1 minute to 24 hours. The recorder provides continuous temperature recording, and with the use of START/STOP button it is possible to turn the recording on and off and to separate different routes. Loading and unloading is visible on the printout.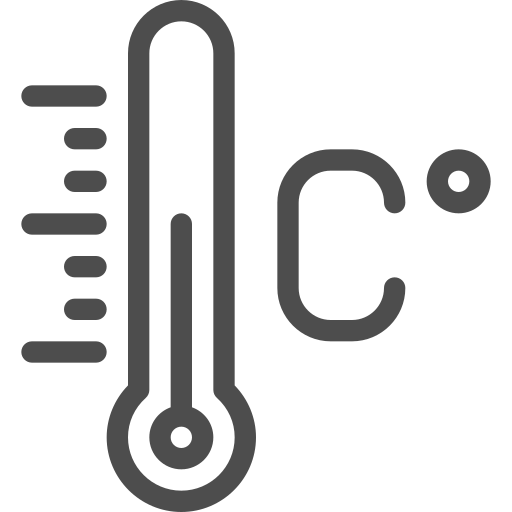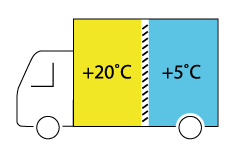 Temperature range
of the goods carried